Crating for Specialty Items in Jacksonville, FL
Professional Crating Services in Jacksonville, FL, and the Surrounding Areas
At Baymeadows Movers in Jacksonville, FL, we understand that moving specialty items can be a challenging task. Whether you have delicate artwork, antique furniture, or valuable electronics, ensuring their safe transportation is of utmost importance. That's why we offer professional crating services specifically designed to protect your specialty items during the moving process.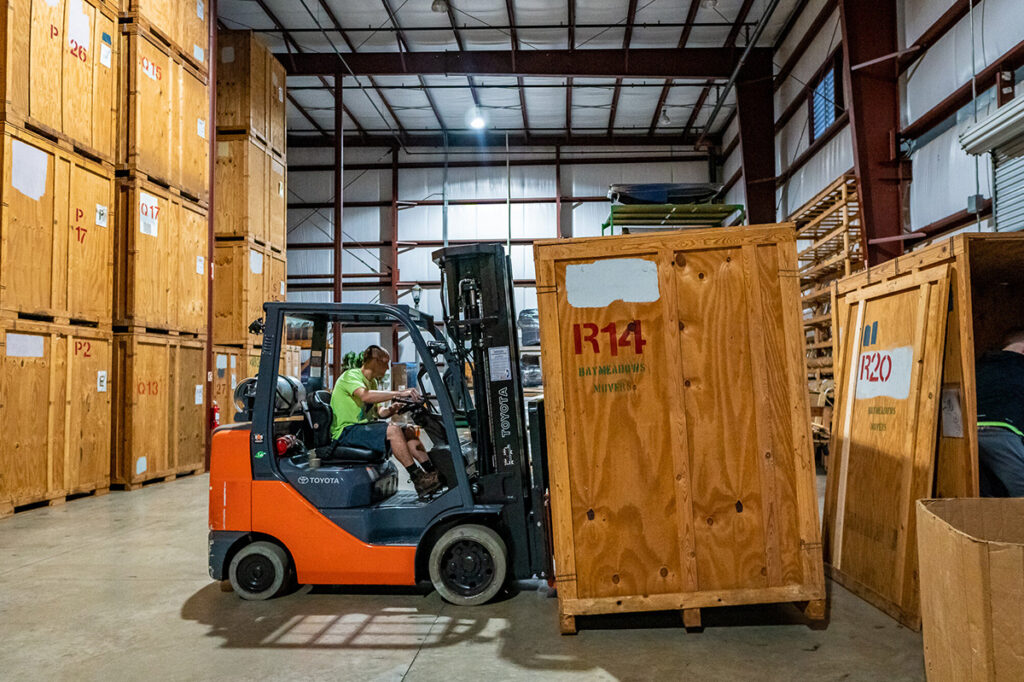 One of the key benefits of our crating services is the use of high-quality materials. We understand that every specialty item requires specific care, so we use industry-standard packing materials such as durable wood crates, foam padding, and cushioning to ensure optimal protection. Our crates are built to withstand the rigors of moving, providing a secure environment for your valuable possessions.
Moreover, our crating services are fully customizable. We take into consideration the size, shape, and fragility of your specialty items to create a tailored solution. Our team of experts will carefully measure and create crates that fit your items perfectly, minimizing any potential movement during transit. This meticulous attention to detail ensures that your valuable belongings arrive at your new destination in pristine condition.
Superior Customer Service
When it comes to fragile and valuable items, ordinary packaging materials and techniques may not provide adequate protection. That's where our expert team at Baymeadows Movers steps in. We specialize in crating services that are tailored to your unique requirements. Our experienced professionals will assess the nature of your specialty items and design custom crates that provide maximum protection during transportation.
At Baymeadows Movers, we prioritize customer satisfaction and guarantee the highest level of professionalism. Our skilled team members are trained in handling specialty items with care and precision. They have the expertise to handle delicate objects, secure them within the crates, and load and unload them with caution. You can trust us to handle your specialty items as if they were our own.
Contact Baymeadows Movers
When it comes to moving specialty items, don't leave their safety to chance. Contact Baymeadows Movers in Jacksonville, FL, and let our dedicated team of professionals take care of your crating needs. We provide reliable, efficient, and cost-effective crating services, ensuring that your specialty items are well-protected throughout the entire moving process. With our expertise, you can have peace of mind knowing that your valuable possessions are in capable hands.