A Proud Agent of North American Van Lines in Jacksonville, FL
Trust Your Next Move to an Agent of North American Van Lines in Jacksonville, FL & the Surrounding Florida Areas
We are extremely proud to be an agent for North American Van Lines in Jacksonville, FL. Whether you're relocating to Orange Park to be closer to the naval base or transferring your young family from Riverside to an oceanfront house in Atlantic Beach, our partnership with North American Van Lines in Jacksonville, FL can ensure that every step of your relocation is stress-free.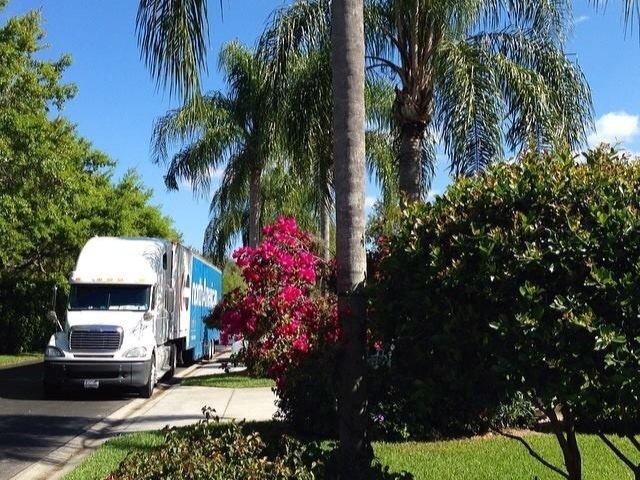 Being a part of North American Van Lines in Jacksonville, FL, Baymeadows Movers can assist you with interstate, international, or large corporate moves. Our movers can provide packing materials or even pack your belongings for you. There is no thing that North American Van Lines agents cannot arrange for you to relocate. If necessary, we can even ship cars.
It's time to select a Jacksonville moving company with experience and skills. You want to know that your home or corporate move will not add stress to your life, and you need someone to assist you with the planning. You want a reliable and credible service that won't break the wallet. If these issues and requirements sound familiar, Baymeadows Movers is the best Jacksonville, FL moving company for you!
Flexible Moving Services & Storage Solutions
North American strives to make your relocation as professional and personable as possible. We want to work with you to satisfy all of your moving needs, whether you are moving from one apartment to another, upgrading to a larger office space, or downsizing to a smaller condo. We provide a comprehensive variety of services tailored to meet your needs!
We keep up with changing neighborhoods, business districts, and sections of the city in greater Jacksonville, which has a population of over a million people. If you're relocating within Jacksonville but want to be closer to one of the many urban parks, we can assist! If you've chosen to leave Jacksonville and relocate to another part of Florida, our van service will transport you there.
Contact Baymeadows Movers
Nonetheless, if you've chosen to shift gears and move north, Baymeadows Movers is the agent of North American Van Lines in Jacksonville, FL to contact. We are familiar with Florida, downtown Jacksonville, the surrounding areas such as Arlington and North Jacksonville, as well as the smaller neighborhoods. Call us today for more information on all of our moving services.