Residential Movers in Jacksonville, FL
Industry-Leading Residential Movers in Jacksonville, FL & the Surrounding Florida Areas
When it comes to residential in Jacksonville, FL and the neighboring Florida communities, Baymeadows Movers provides various unique moving services that our competitors do not. We are a proud agent of North American Van Lines, which means we can facilitate long-distance relocations throughout the United States and Canada. With a remarkable reputation for excellence, you can be confident that every member of the Baymeadows Movers team will work hard to meet, if not surpass, your expectations. Fill out our contact form today for more information.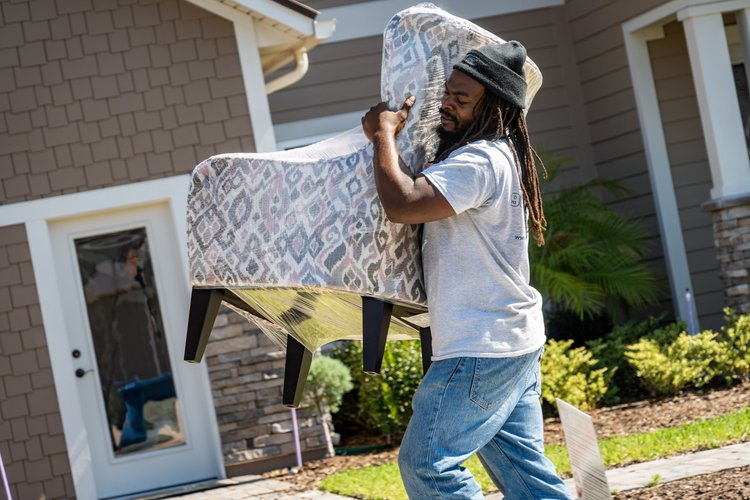 Versatile Moving and Storage Solutions
Another distinguishing feature of our residential moving services is that, rather than providing cookie-cutter options, we will tailor a solution to your specific requirements. That is, we will create a strategy for your scenario at a price you can afford. We at Baymeadows Movers take great pleasure in providing a wonderful experience for our customers. This is what distinguishes us as one of the best residential moving and storage companies in Jacksonville, FL.
Our residential movers' versatility is undeniably one of their strongest suits. We thrive because of their combination of experience and extensive training. Instead of viewing what they perform as a "job," they regard it as a career. This approach has a tremendous impact on how our team handles your belongings and regards you as a customer.
With outstanding credentials, the residential movers at Baymeadows Movers go above and beyond to earn your trust and ensure your complete happiness. They work quickly and diligently without sacrificing quality. This efficiency ensures that your belongings arrive at their new location on time and in perfect condition. These criteria are what distinguishes us as one of the best home moving and storage companies in Jacksonville, FL and the surrounding areas of Florida.
Contact Baymeadows Movers
Contact or call our residential movers at Baymeadows Movers to help you with your next relocation. We can fulfill short or long-term storage needs. We realize that unanticipated challenges can develop after many years in the sector, which is why we have a strategic strategy in place to avoid problems at all costs.