Commercial Movers in Jacksonville, FL
The Leading Provider of Commercial Movers in Jacksonville, FL & the Surrounding Areas
While we cannot speak for other commercial movers, we can tell you what to expect from Baymeadow Movers. We offer a great moving and storage solution for any commercial customer's needs as one of the best full-service moving companies in Jacksonville, FL that handles local, long-distance, and international transfers for commercial customers.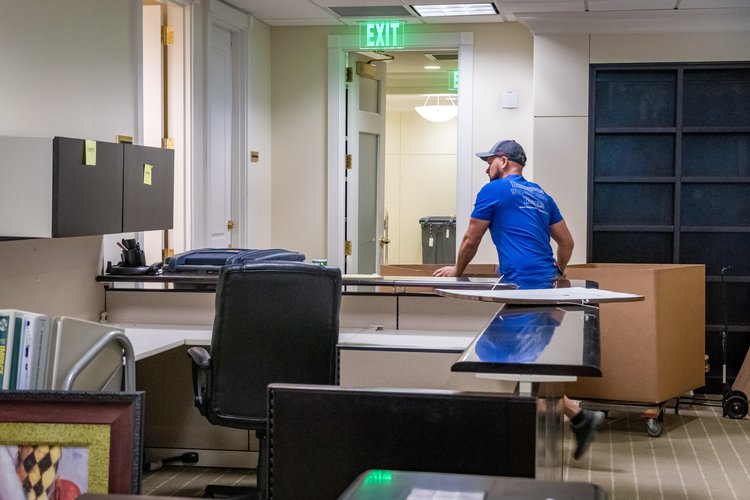 Baymeadow Movers has a distinct point of view. We appreciate the importance of developing long-term connections with the people we serve. For you, the consumer, this means that we will go above and beyond to guarantee that you receive exceptional service at an affordable price, regardless of the type of move you require.
You can also benefit from our history of providing customers with exceptional moving services that are tailored to their specific requirements. Although we have always provided exceptional moving services and storage solutions at reasonable pricing, as a long-standing leading commercial moving and storage company, we have taken lessons learnt and applied them to how we do business today. As a result, we are better able to meet the needs of our customers than our competitors. Fill out our contact form to find out how we can serve you!
Reliable Moving and Storage Services
When you engage Baymeadows Movers, you can also anticipate a crew of skilled and well-trained commercial movers to arrive at your location in high-quality trucks, cutting-edge equipment and tools, and premium packing supplies. We never cut corners, even when it comes to the type of tape we use to seal boxes. Our goal is to preserve your items while still getting them to you on time.
As a commercial moving company leader, we make it a point to identify the most cost-effective options while not sacrificing the quality of the moving and storage services supplied. Before we begin, one of our company's representatives will meet with you to acquire necessary information. We can then create a reasonable plan for our commercial movers to execute based on the information you offer.
Contact Baymeadows Movers
Especially when relocating a firm, regardless of size or industry, you must pick a trusted leader among commercial moving companies. Our team at Baymeadows Movers will not let you down. Our commercial movers can offer you with a successful move using tried-and-true strategies, demonstrating why we are one of the top moving companies in Jacksonville, FL. Contact or call us today for a free moving quotation if you want to learn more about our moving and storage services.