Jacksonville Commercial Movers
Premier Jacksonville Commercial Moving Services from the Experts at Baymeadows Movers.
Looking for a commercial moving service that delivers on its promises of affordability and speed? Look no further than Baymeadows Movers and our commercial move division. With our expertise and commitment to productivity, we ensure a smooth and uninterrupted move within budget and time-sensitive constraints.
Moving can be a complex and challenging process, requiring careful coordination and excellent organization. In order to ensure a seamless and efficient move, it is crucial to have a well-defined workflow in place. Our certified moving consultants are here to provide you with the expert guidance and support you need to manage your move successfully.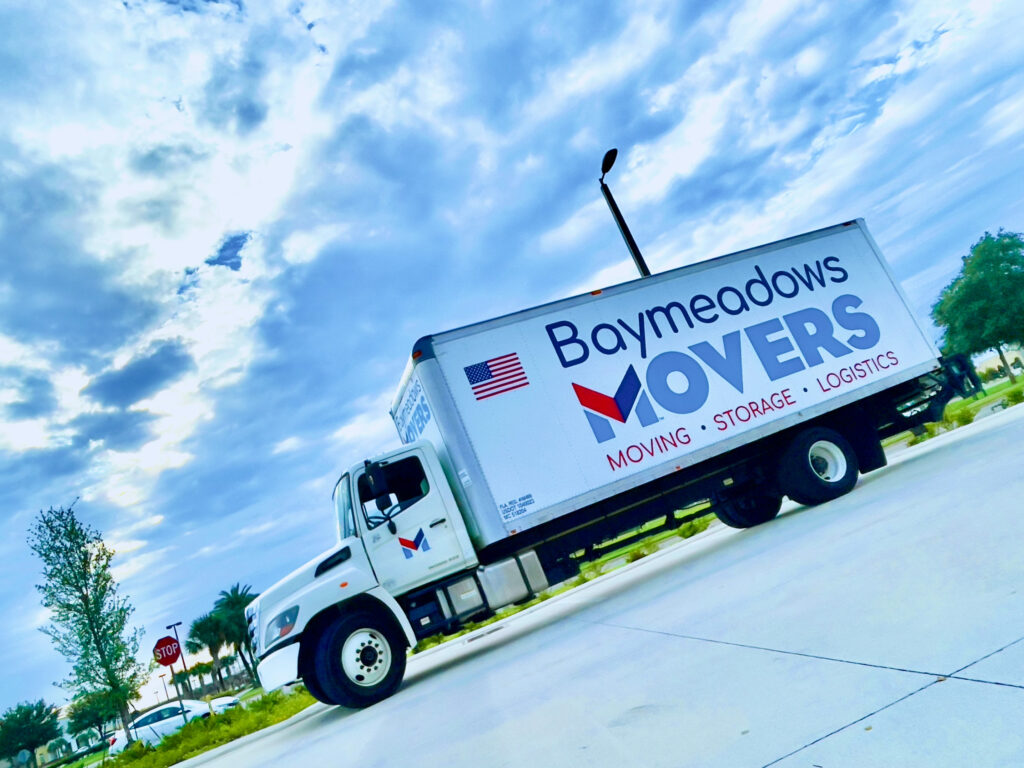 Initial Consultation
The journey begins with an initial consultation. Our certified moving consultants will take the time to understand your unique requirements and constraints. By asking the right questions and actively listening, they will gather the necessary information to develop a solid foundation for the commercial move. Their expertise in assessing logistical needs and identifying potential challenges will ensure a comprehensive plan is created to meet your specific objectives.
Planning and Coordination
Once the initial consultation is complete, our certified moving consultants will start working on developing a detailed move plan. This plan will be customized to your needs and will encompass every aspect of the move, including packing, transportation, and unpacking. Our consultants will handle all coordination efforts, ensuring that timelines are established, resources are allocated, and all necessary permits and licenses are obtained.
Execution and Oversight
During the execution phase, our certified moving consultants will be actively involved in overseeing every aspect of the move. From managing the packing process to monitoring the loading and transportation of your belongings or equipment, they will ensure that the move adheres to the agreed-upon plan. By staying on top of the logistics and providing real-time updates, our consultants will ensure that any challenges are promptly addressed, and the move stays on track.
Communication and Support
Our certified moving consultants will be your main point of contact throughout the move. They will provide regular communication, keeping you informed every step of the way. Additionally, they will be readily available to address any concerns or questions that may arise, providing you with the support you need during this transition.
Finalization and Follow-up
As the move nears completion, our certified moving consultants will be there to see it through. They will oversee the unpacking process and confirm that everything is in order. Their meticulous attention to detail will ensure that nothing is overlooked, allowing you to settle into your new space with ease. Furthermore, our consultants will provide any necessary post-move support or assistance, ensuring your complete satisfaction.
Having certified moving consultants manage your move provides invaluable expertise and support throughout the entire process. From the initial consultation to the finalization and follow-up, our consultants will be there to guide you, address your concerns, and ensure a successful move. Don't leave your move to chance – contact us today to experience the benefits of our certified moving consultants for your next relocation.
Whether you're looking to move offices or relocate an entire business, the commercial move division from Baymeadows Movers have the experience and resources to deliver on our promises. Don't wait – contact us today to schedule your next commercial move.
Commercial Moving Experts
When you're transitioning your business to a new area, especially if it is farther away, chances are your employees may have to move as well. If the company only needs specialized moving services for particular items, our professionals will take care of anything from a copier, heavy filing cabinets, to other industry-specific machinery. In our Jacksonville location, we also have storage capabilities if you're looking to clear out some office space. Our Jacksonville commercial moving company is ready to assist you with professional commercial movers.

Our Jacksonville commercial movers also can provide you with the packing supplies and related equipment that you will need. We understand that commercial moves aren't easy for any business. Our commercial moving company in Jacksonville has packing supplies including cardboard boxes in all sizes and shapes for heavy and fragile items. We also sell the basic essentials including packing tape, bubble wrap, packing paper, and bubble wrap.                      
Expert Commercial Movers You Can Count On

Give us a call at 904-906-2963  to get your free, no-obligation quote now. Our Jacksonville certified moving consultant will be more than happy to assist you with any questions you may have. Trust Baymeadows Movers for your commercial move today!