FF&E Logistics in Jacksonville, FL
The Best FF&E Logistics Services in Jacksonville, FL and Surrounding Areas
At Baymeadows Movers, we recognize the complexity of commercial moves and the importance of a seamless transition for your business. Our specialized FF&E logistics services are tailored to meet your unique requirements, ensuring that your assets are handled with the utmost care and precision.
Our team of experienced professionals has a deep understanding of FF&E logistics, drawing from years of expertise in the field. We are well-versed in the distinctive challenges and intricacies associated with commercial moves, and we bring this knowledge to every project.
We pride ourselves on our ability to create customized logistics solutions. We understand that no two businesses are the same, which is why we work closely with our clients to develop plans that align with their specific needs, timelines, and budgets.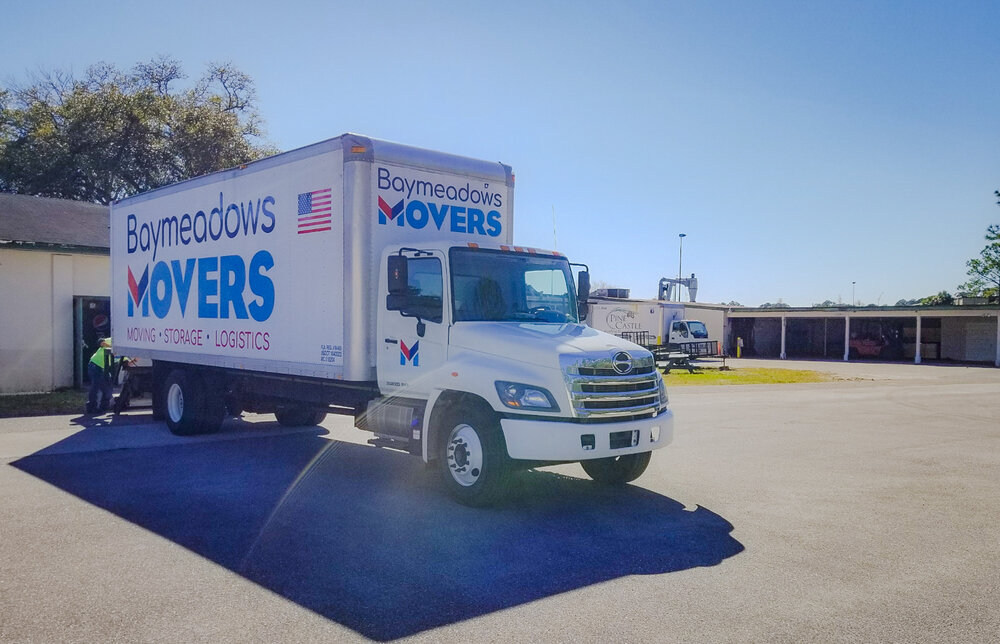 Protection of your FF&E assets is paramount. Our team employs industry-standard packing and transportation methods to ensure that your assets are safeguarded throughout the move, minimizing the risk of damage or loss. We know that minimizing downtime is a critical factor in your business's success. Our efficient logistics services are designed to reduce disruptions, allowing you to return to full operation as quickly as possible.
Our comprehensive FF&E logistics services cover every aspect of your move, including inventory management, packing and crating, transportation, storage solutions, installation services, and asset setup and configuration. We offer secure, climate-controlled storage facilities if you require temporary storage for your assets, ensuring they are well-preserved until they are needed in your new location. Our team can also assist with asset installation and configuration, making sure your FF&E assets are placed precisely where you want them in your new space, ready for immediate use.
Choosing Baymeadows Movers for FF&E Services Means
Confidence in the safety and care of your valuable assets.
Minimal disruption to your business operations.
Tailored solutions that fit your budget and project timelines.
Efficient and timely services to keep your project on track.
Contact Baymeadows Movers
Visit our website for additional details. Contact us immediately to set up a meeting with a company representative to discuss your planned move. Baymeadows Movers expert professional movers in Jacksonville, FL and the neighboring Florida locations pledge to go above and beyond to make your next relocation as easy as possible.