Pods vs. Professional Movers
The Difference Between Hiring Movers and a Pod in Jacksonville, FL
Moving prices have risen substantially in the last few years. However, these services are a necessity so it's important to purchase the ones that are right for you. There are three choices when it comes to moving:  Professional Movers, Rent-A-Truck/Self-Move, or PODS. The movers at Baymeadows are experts in the moving and storage industry which means they know all about these options.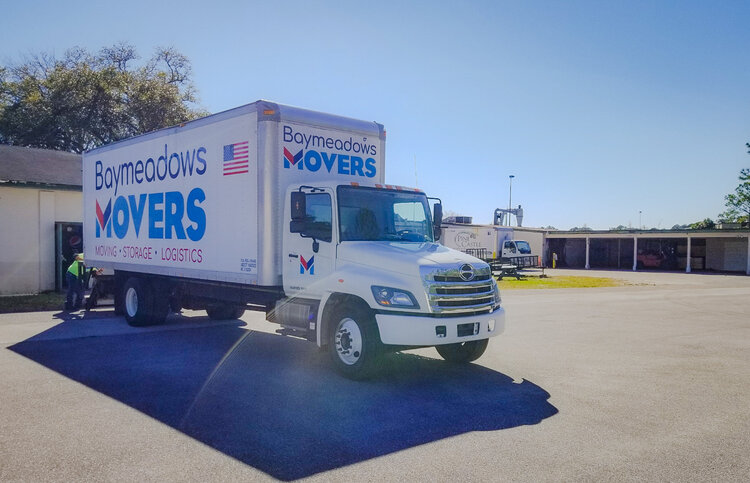 What You Need to Know About PODs
There are only two sizes of PODS when moving from state to state, 8 or 16 feet. However, this usable space does not account for the roll-up door and the instructions to load no closer than 6 feet from the door.

PODs estimate how many containers you will need, but you will likely underutilize 25% or more of the container's actual cubic space.

Pods are typically more expensive than normal moving companies because you are paying for the novelty and convenience of on-site storage.

Most people underestimate the ammount of PODs they will need.

You must use moving blankets or paper pads to wrap your furniture in a POD.

PODs use 3rd party insurance which only cover the depreciate value, not the replacement value.

Loading and unloading the pods is either self-performed or you have to hire a third party labor broker source.

The top of PODs containers are made of plastic and known to leak.
Why Choose Movers
Baymeadows Movers offers a full-service moving experience that sets us apart from using a POD. While PODs may seem like an easier and cheaper option, they can actually create more stress and hassle in the long run. With a moving company like Baymeadows Movers, you receive a dedicated team of professionals handling all aspects of your move, including packing, loading, and transportation. We also offer insurance coverage to protect your belongings during transit. In contrast, PODs require you to do all the heavy lifting and may not provide adequate protection for your items. Choosing Baymeadows Movers ensures a smooth and stress-free moving experience, giving you peace of mind and allowing you to focus on settling into your new home.
Contact Baymeadows Movers