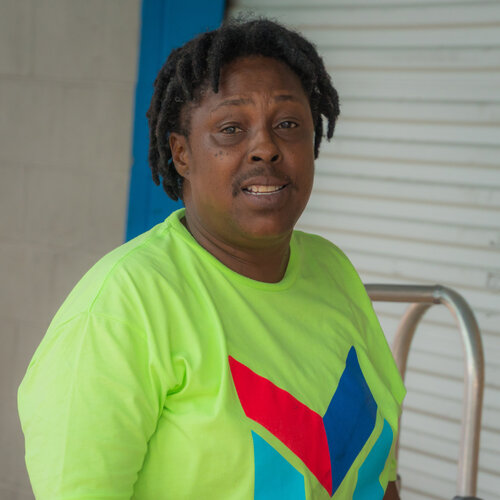 Packer
What year did you start at Baymeadows Movers?
2009
What is your favorite memory about your time here so far?
So I really get into work and one time I was so focused, I packed my own cell phone into one of the boxes. I had to borrow my colleague's phone to call mine and I was literally walking all around the house to hear for that little ring and yes, I found it. Let's just say my phone smelled like garlic and black pepper for the next 3 days.
What do you enjoy most about what you do here?
Well I love to dazzle and amaze and sometimes I do that so much to where my customers ask in detail about my packing techniques. I love sharing these with them… it dazzles them everytime.
What is your favorite musical artist, TV show or movie?
I loved watching Touched By An Angel. Such a great show.