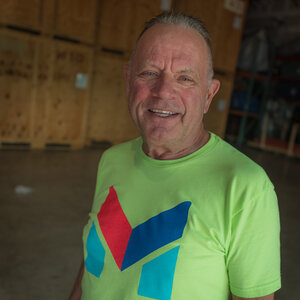 President
What year did you start at Baymeadows Movers?
1996
What is your favorite memory about your time here so far?
Seeing all the great accomplishments our team does day after day!
What do you enjoy most about what you do here?
Teaching and learning. A day without either is a day wasted.
What is your favorite musical artist, TV show or movie?
Joe Bonamassa